This article will give an overview for anyone interested in importing to Indonesia and starting an import company.
We will make it simple enough that anyone without prior background knowledge can get an idea of how to get started with import company in Indonesia.
Here are three steps to get your import company started.
Process of setting up an import company
So let us break it down for you further and go into detail about each step. If you are not interested in a very detailed description we suggest you skip down to our fictional example.

1# Preparations for establishing import company
The Indonesian government has put in place several laws to protect the local market and entrepreneurs. Because of this, when wanting to start an importing company you need to have a clear idea what the product(s) will be.
So first things first, this article assumes that you:
-Know what products you will be importing into Indonesia
There are 21 different sections to classify your products in a government system that has the dragged out designation of Harmonized Commodity Description and Coding System. We will call it the System of Classification for short, and one company can only declare one section on this list. So yes, if you want to import products from a different section, you need to establish another legal entity.
"One company can only have license for one product section"
The System of Classification is also the basis of the import customs tariff for Indonesia. The tariffs are changed every few years and rates can be checked on the Directorate General of Customs and Excise website.
-Meet the requirements of the Negative Investment List
The negative investment list gives specific sectors or types of business that cannot be owned by non-Indonesians. Foreign citizens are only allowed to have shares in limited liability companies (PT PMA) and certain types of businesses also have restrictions as to the percentage of foreign ownership.
Fortunately trading companies – regardless of the products they are handling – can almost all be owned fully by foreign citizens.
For an overview of what are the restrictions to foreign ownership and if your potential business is on the Negative Investment List go see Emerhub's article on the subject.
2# General registration
1. Get approval for Investment license and register a Foreign Direct Investment (PMA) Limited Liability (PT)
– For this step, you first need to make sure you meet the requirements for minimal capital for setting up a company.
While a 10 billion IDR investment plan and 25% (but min. 300,000) of paid up capital are required by law, in reality you will not be asked for a payment slip or a statement from your bank. All you need is the statement letter from the notary during the registration process.
To clear up some of the questions you might have about the subject we have written an article and made a short video. Make sure to check out the comments under these to see if others have had similar problems or questions that you might currently be facing.
– Secondly, make sure that required documentation has been gathered before filling applications.
We are not going to list all the documents required in each sub-step of registering a company because this article means to provide a quick overview. However, it is important to remember that it saves time and money to be ahead of the bureaucratic process and try to have documentation ready for your next application.
To establish a Foreign Direct Investment Limited Liability (PT PMA) company you need the following:
Investment Coordination Board Principal License / Approval to your investment
Notary Article of association
Ratification from Ministry of Justice
Domicile Letter from local government
Tax registry and Tax Card
TDP (business registry to local trade department)
2. Get a Permanent Business Permit  (IUT)
This is issued by the Investment Coordinating Board and can be applied for only when your company is ready to operate.
For example, during the application for getting an IUT, a distributor company needs to present a copy of office and warehouse agreement to the Investment Coordination Board. A documented location will be included to the Investment Coordination Board Principal License and Notary Deed of Establishment.
Virtual offices are acceptable option for getting the domicile letter but they are mostly available in Jakarta. Emerhub consultants can help you with the virtual office.
3. Register a General Importer Identity Number (API-U) or a Producer Importer Identity Number (API-P) at the Investment Coordinating Board
So an importing PMA PT needs to specify what type of product it will be dealing with. Again, for one company you are assigned one API-U or API-P and that particular company can only deal with that type of product.
Importation without an API can only be done after obtaining approval from the Director of Import in the Indonesian Minister of Trade. Permission is only granted for certain goods and/or infrequent importation, such as temporary importation, promotional goods, goods for research and development purpose, self-consumed goods (not for trading purposes), etc.
An API-U/P has to be renewed every 5 years.
4. Customs Identification Number (NIK) at the Directorate General of Customs and Excise (DGCE)
To enable fulfilling customs obligations, an importer company must register with the DGCE to obtain NIK and it will remain valid unless it is cancelled by the DGCE.
An importer's NIK may be blocked by the DGCE in case:
– no customs activity is performed in a consecutive 12 month period;
– a change in data goes unreported to the DGCE;
– importer is under investigation related to customs issue; or
– the business licence of the importer has expired.
This is the end of the second step and after completing this, a company is entitled to apply for specific products to be brought into the country.

photo credit
3# Licensing specific products
The Ministry of Trade has the assignment to oversee and guarantee the quality of products coming into the country. To get licences for your products you need to classify your merchandise from their System of Classification list, as mentioned before. At this stage however, you need to be more specific and find your product from product code (HS) list .
For example if you want to import cell phones, you would search for 'phone' on the product code list. This will tell you that the HS code for 'telephones for cellular networks' is 8517120000 and possibly up to 7 different types of licences for import are needed.
The Ministry of Trade will require you to launch licence applications for the appropriate codes for import before your products can be brought to Indonesia and through customs.
Get all popular import articles as ebook!
We have compiled an ebook which gives you thorough overview on how to become an importer in Indonesia. In order to receive it, just leave us your email below.
Examples of additional requirements for import companies
The variety of products that can be imported to Indonesia is vast and the area is too heavily regulated for most nuances to be explored in our short article. We can however include some relatively common issues that we have come into contact.
Advice one – Product Conformity Assessment
Be aware of the products subject to the Product Conformity Assessment (PCA) requirements – these will involve pre-shipment inspection of the goods.
Importers can benefit from a faster customs clearance process because verification activities have been completed prior to shipment. In addition, they do not risk having their goods rejected because of non-compliance with requirements.
Advice Two – Special Importer Identification Number (NPIK) and Registered Importer Number (ITPT)
Importation of certain products requires the importer to have the NPIK or the ITPT.
Companies that import commodities such as rice, electronic products, sugar, corn, soybeans, toys, footwear, and textiles should obtain NPIK.
ITPT is required for electronic products, ready-made garments, toys, footwear, food and drink products, cosmetic products, and traditional and herbal medicines.
These two become important not in the general registration step, but when starting to import specific products.
Advice Three – storage charges
Cargo shipped to Indonesia that cannot be imported promptly will incur storage charges, and perhaps fines. The consignee maybe left with no choice but to abandon the cargo.
'Cargo shipped to Indonesia that cannot be imported promptly
will incur storage charges, and perhaps fines'
To avoid this, double check to make sure all procedures, which need to be followed prior to your merchandise reaching Indonesia, are complete. This is meant as a general warning due to the multitude of different bureaucratic procedures that different products incur.
What to avoid when importing goods to Indonesia
Avoid spending extra time and energy – it might be possible to skip almost the entire described process.
There are ways you can have legal presence in Indonesia as an importer under certain conditions without starting a PMA PT or possibly even carry out importing activities without licenses and incorporating.    
Advice one – use an undername importer
You might be able to use an undername importer that already has a license for the product you want to import. They usually know the ins and outs of getting your product to the country and through customs.
This option would however only be wise if you going to be importing to Indonesia for a few times or are in a hurry.
There are some dangers involved in using an undername importer and we recommend that you read Emerhub's article on the subject.
Advice two – open a representative office
If your company wants to test the market before the registration process, it is possible to open a representative office. This is the fastest way to get legal presence in Indonesia, although there are certainly more limitations on a representative office as opposed to a PMA PT.
As always, we have more detailed information for you in an article on the benefits and downsides of a representative office in our blog.
The Bottom Line
In case you find that establishing a PMA PT import company is what works for you, time and cost are likely to be the two key aspects.
Unfortunately, we cannot estimate an approximate cost that would be universal in any sense of the word. The specifics of product licenses alone can differ hugely in terms of price. The registration and licencing procedure needs to be looked at as a whole before any price quotes can be made. Be careful with consultancies that tell you different.
In terms of time, we estimate that setting up a PMA PT import company can take 6 months and getting specific licences for products can take upwards of 2 months. So 8 months would be the optimal time as limited by the official bureaucracy in Indonesia.
We admit that 8 months can seem long, however it should not be a big deterrent as rewards can be huge in this booming consumer country.
EXAMPLE – Mr. Wong's Cell Phone Import Business
Now, let us take a theoretical example of the time and financial costs that a specific importer can face when starting a company with us.
So our fictional character is Mr. Wong – he wants to import two specific types of cell phones to Indonesia.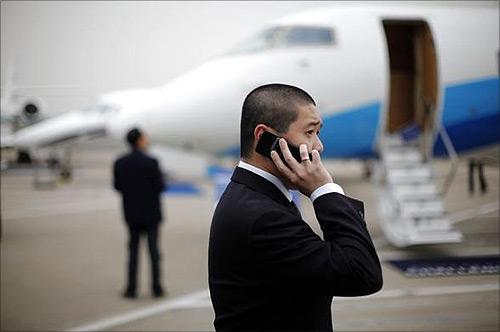 After a discussion with our consultants, he will have an overview of the upcoming process, which will look something like this :
In the case that Mr. Wong decides to use Emerhub to start his company in Indonesia, he will send us a list of required documents and we will go through the bureaucratic process on his behalf.
Our consultants will periodically contact him for paperwork and about 8 months later, he will have an import company to call his own and all the licenses to start importing. Easy.